ampreviews is a review and discussion board for Asian massage parlors and independent providers. If you are looking for someone or a place to get massage with happy ending, ampreviews.net will assist you in most cases.
Pros
The site is good since it has many moderators, this ensures most of the information provided by members is mostly accurate.
Another thing is all members have to be registered and manually approved before placing any comment to the website or starting a comment. Their moderators are very attentive to scammers, I trust info from this site is very genuine
Cons
This site is not covering the whole states of america, this makes it not reliable if you are someone who travels a lot and like to be dependent on review site.
They have a VIP subscription for users to get access to exclusive information of contacts of some people or massage parlors, I think this is shitty way of making money since if someone knows the name of the place they can just google it and get contact or anything they like.
Advice
Ampreview is a good site with great traffic, if they were thinking of making money with their site its best if they would introduce banner ads just like what most other sites do. In my opion I wonder if there is really many people who are willing to pay for subscription to get a massage parlor number.
Here is a link to the website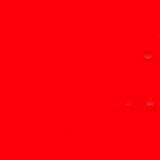 Other Similar Sites like ampreviews.net